ATTN: Run a daycare, preschool, or pediatric practice?

Are you a parent/caregiver concerned about safety?
Meet the World's Safest Step Stools for Kids:
Did you know that all step stools are NOT created equal? In fact, most children's step stools are designed with only ONE factor in mind: cuteness. And that can put your little ones at risk for injury!
Discover the only step stool with 6 essential safety features designed especially for children:
FACT:

Most Step Stools You See in Big Box Stores are NOT Safe for Children
Just a few of the worst step stool safety hazards:
Too Flimsy - When kids reach too far or go on tiptoe, most stools will tip & cause a fall
Tripping Hazard - Step stools with legs can cause little feet to get caught underneath
Too Slippery - Most "non-skid" features only work if the step stool & floor are dry
Hi, I'm David DuPont and I am the inventor of the World's Safest Step Stools…
It was actually my mom that set me on this journey…
She tripped and fell on her way to a doctor's appointment and shattered her elbow. Three years later, she was gone.  
After I lost my mom, I became incredibly passionate about preventing slips, trips & falls. It has become my life's mission and I am proud to say that I have created the world's safest step stools for seniors, mechanics, and more.
Then I became a grandpa!
I quickly realized that the problems that plague every big box store step stool apply not just to grownups, but to kids too!
I noticed that virtually every manufacturer out there tries to sell step stools for chidren based on cuteness instead of safety.
When a kid falls from a step stool, they can twist an ankle, chip a tooth, or even break a bone.
As caregivers this is the last thing we want for our little ones and as business owners who serve children, we want to protect ourselves from costly liability issues associated with unnecessary injuries on our watch.
The good news is this: It's easier than ever to minimize risk to the children in our care and my new Kidz Step is the perfect place to start…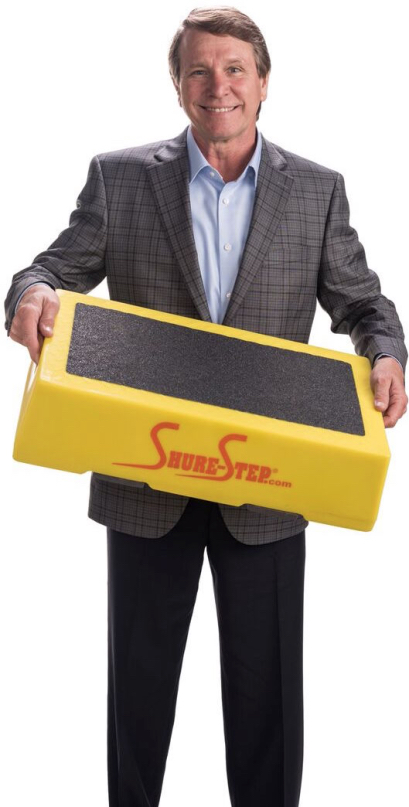 Did you know?

There are virtually NO mandated minimum safety standards for "general purpose" step stools.
There are regulations for industrial environments, but for the everyday scenarios our children face – such as stepping up to wash their hands or reach a water fountain – there are virtually no regulations to protect them from unsafe step stools.
The Kidz Step by Shure-Step® is the only step stool designed especially for children to meet & exceed both OSHA requirements & ANSI safety standards… because the kids in our care deserve the safest possible step stool AND because you deserve the peace of mind that comes with knowing you aren't putting your children at risk with a flimsy, poorly-designed step stool.
The Kidz Step helps children safely navigate everyday issues such as:
Reaching a sink to wash hands or brush teeth

Stepping up to a water fountain

Helping grownups in the kitchen

Reaching toys and books on high shelves

Climbing in & out of bed

Traveling on school buses, jitneys & other transportation

Sitting at a table to eat (at home or in a restaurant) – MUCH safer and less tippy than a booster seat!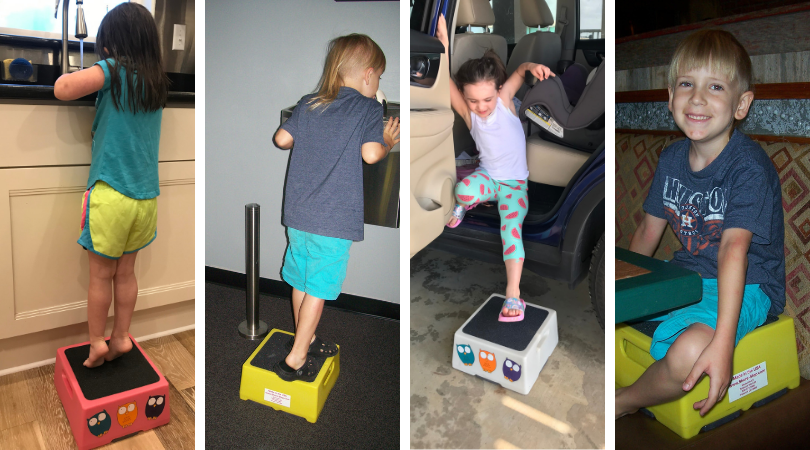 "David I put your stool in the upstairs bathroom. It tucks neatly away and my kids use it all day long to reach the taps on the sink to wash their hands.  
"But – since I got only ONE stool (oops!) – my main floor half-bath still has our old Ikea step stool. Just today, my youngest (who is 2 and potty training) stepped onto it to wash her hands. The stool was too far away from the sink so she leaned over to reach the tap. The stool flipped over and before I could get to her she wound up crashing to the floor.  
"We are SO lucky that she didn't chip a tooth or get a black eye on our bathroom sink on the way down! She did wind up with a bruise on her cheek. You were not kidding when you told me those lightweight stools are just too dangerous for kids."
Kathryn, mom of 2
The Senior Step features

6 safety essentials for kids

you simply cannot find in any other step stool: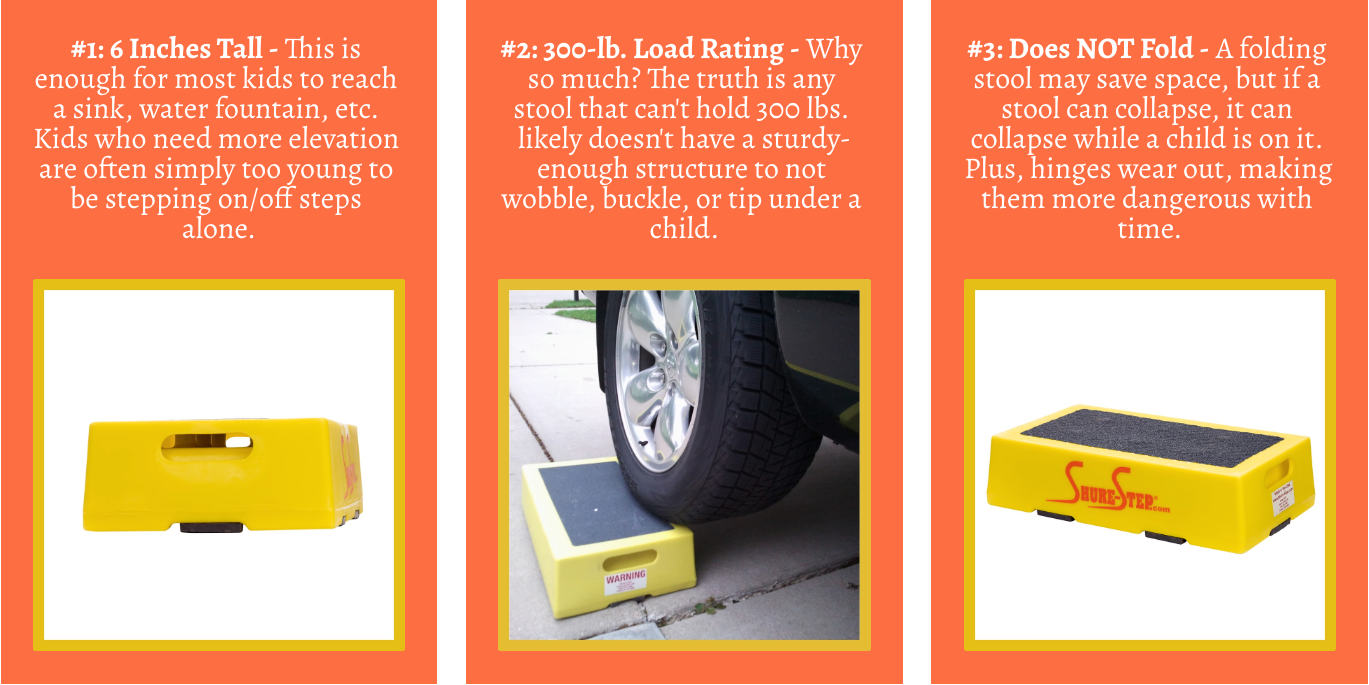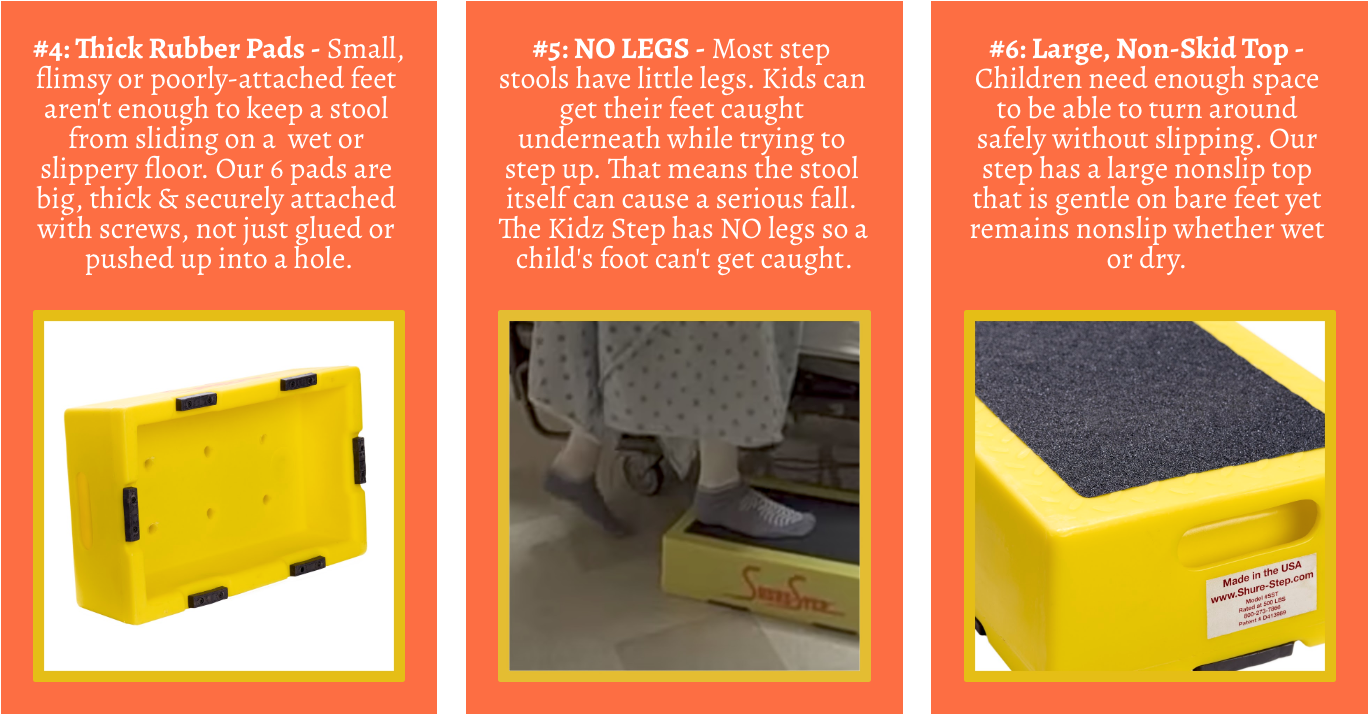 The Kidz Step Comes in

4 Colors & 4 Designs

to Suit the Decor in Your Home, Daycare, School, or Pediatric Office!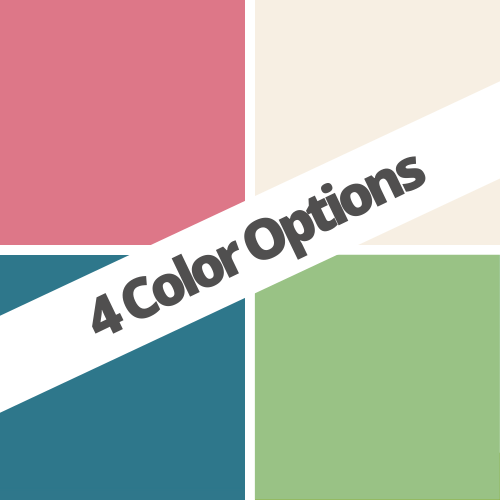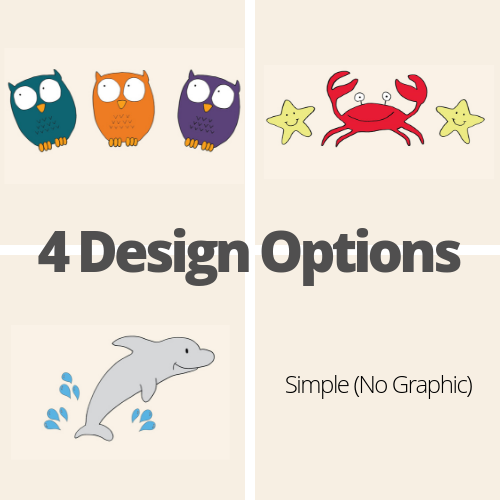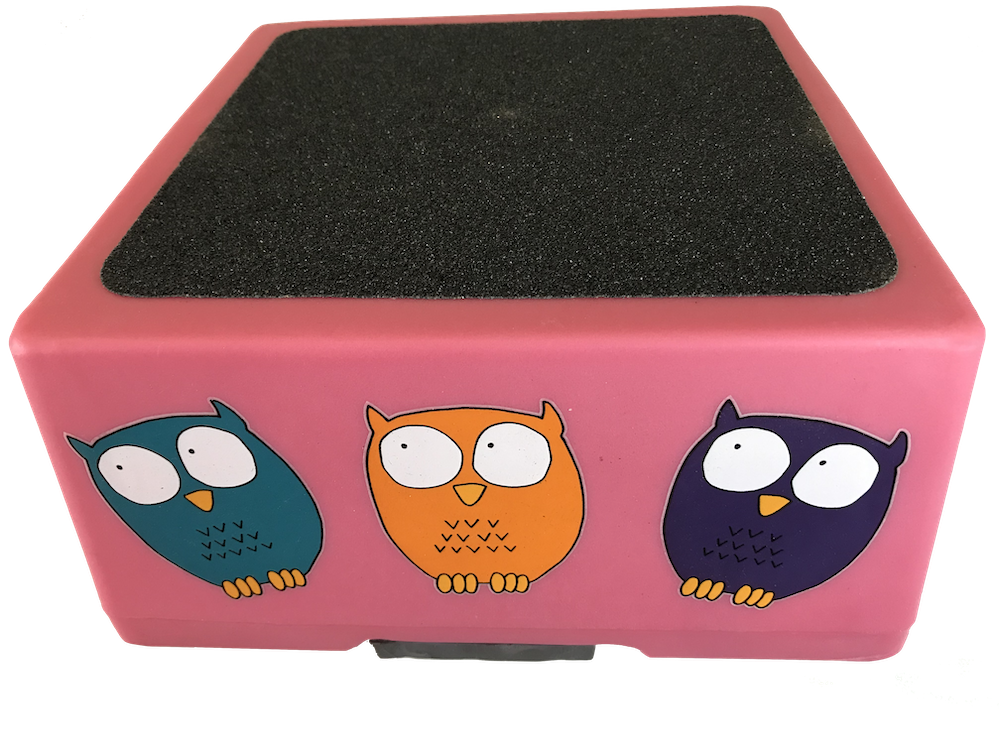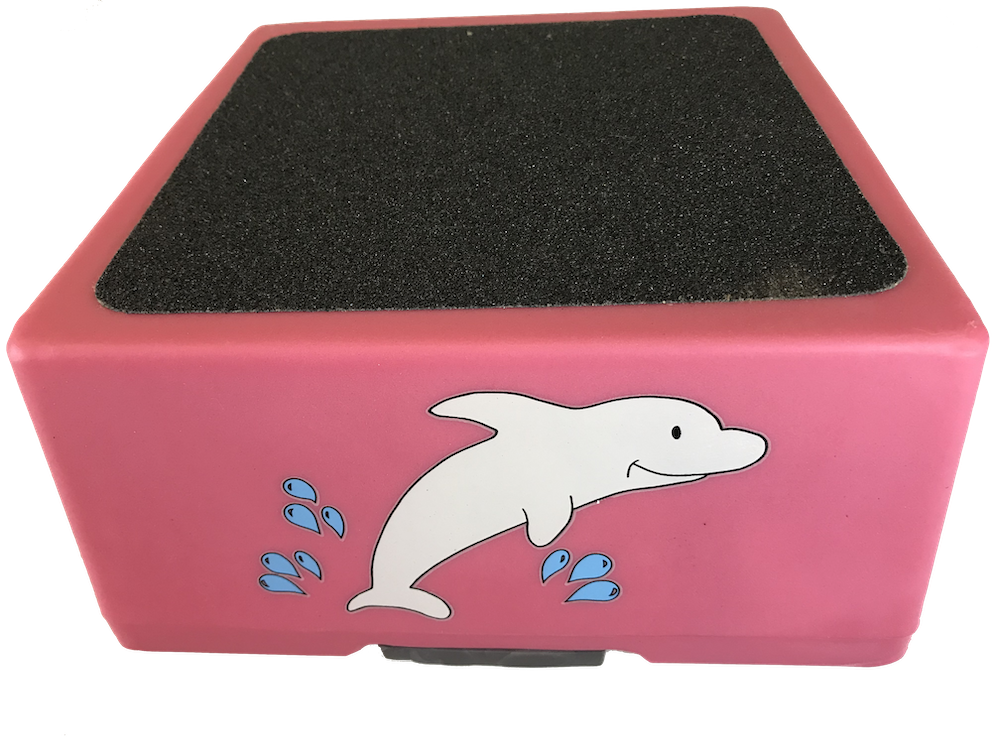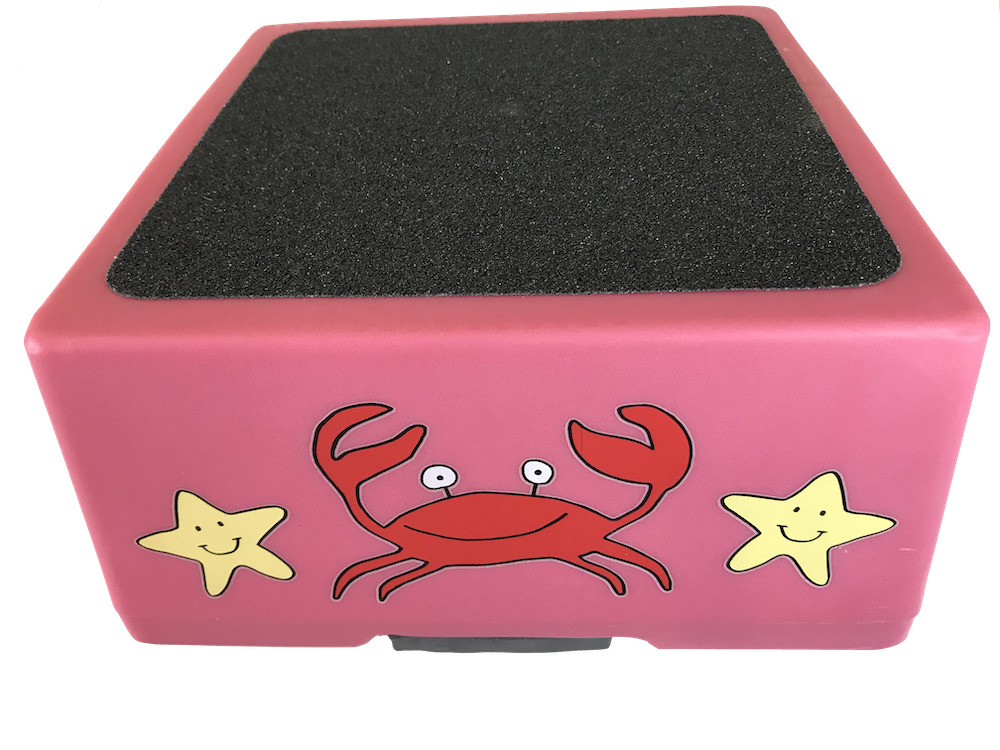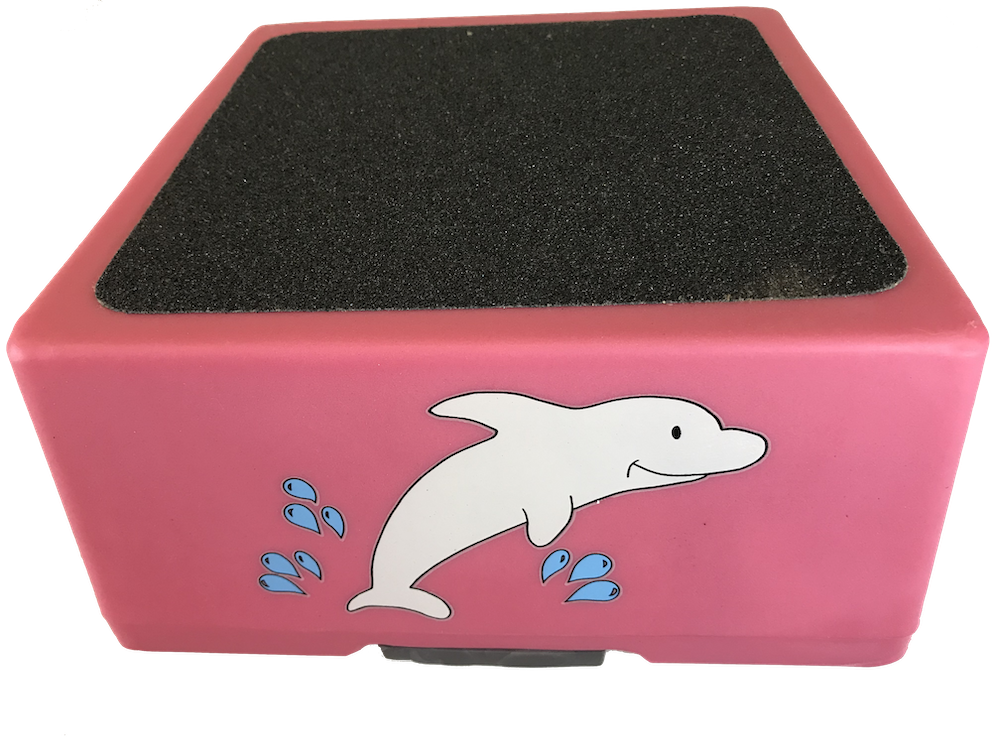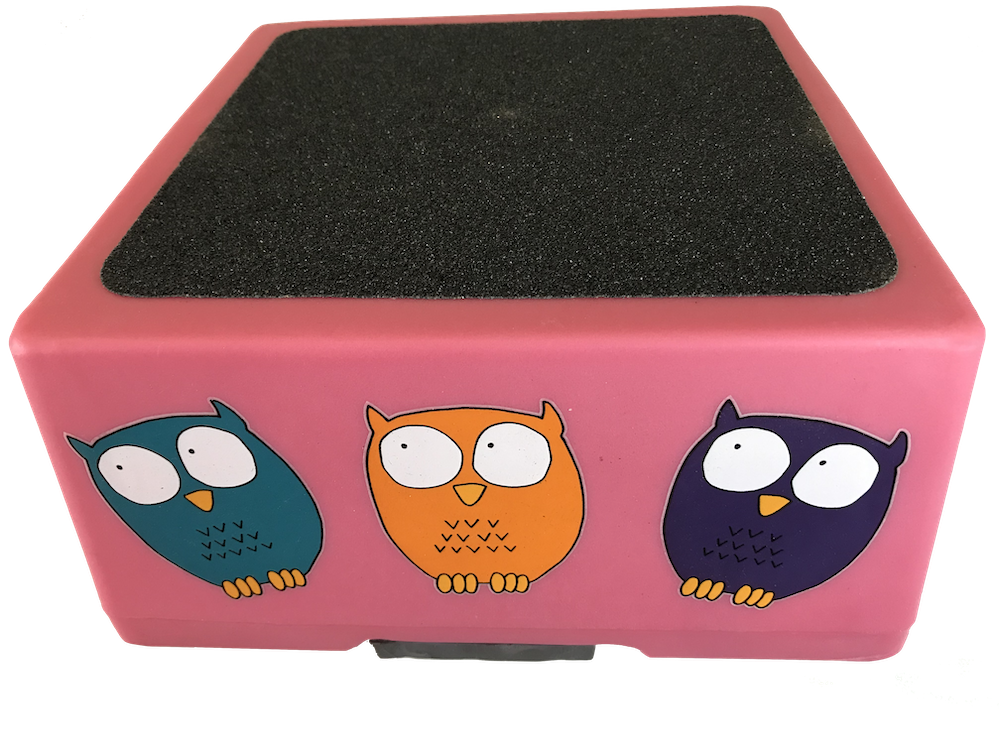 Frequently Asked Questions
Q: Is there a warranty or money-back guarantee on the Kidz Step?
A: I'm so confident you'll love our durable over-engineered Kidz Steps that we offer a NO-BS Double Guarantee: 
(1) If you're aren't thrilled with your Kidz Step or any other Shure-Step product up to 60 days after puchase, return it full a refund.
(2) If the Kidz Step (or other Shure-Step) plastic ever becomes damaged during normal use, we will replace it FREE!
Q: How can this lightweight plastic step stool hold so much weight?
A: The Kidz Step and all Shure-Steps® use our double walled construction to achieve unsurpassed durability and ruggedness.
Q: Do you accept purchase orders?
A: Absolutely! Email your purchase order to David@Shure-Step.com or fax to: 713-956-9311.
Q: Do you have any other types of step stools?
A: Yes, we offer a full range of safe step stools for seniors, mechanics, aircraft technicians and more. We also offer several larger step stools as well as a 2-step stool. You can view our complete product range here.
More questions? Please email me at david@shure-step.com or call me toll-free at 1-800-273-7866.