Are you worried Grams won't be able to enjoy her trip on a bus because she won't be able to get on and off the bus?
Do you know what other challenges seniors have when traveling by bus?
Grams loves to travel, sometimes she goes on sightseeing tours, sometime she goes with friends to a casino. Recently she was on a trip to South Florida with her friends and went on a tour in the Everglades. The bus they went on was open on both sides and didn't have a way for the seniors to step down off the bus. Grams had to wait on the bus while her friends got off and did the sight-seeing part of the tour.
Some transportation/tour companies are not prepared for the needs of the physically challenged. Sometimes it has to do with liability, but usually it is just an oversight.
Before your Grams gets on a bus you really should watch this video about "What Other Challenges Seniors Face Have When Traveling by Bus". At the 13:50 mark in this video Craig talks about a couple of different type buses. Here they are: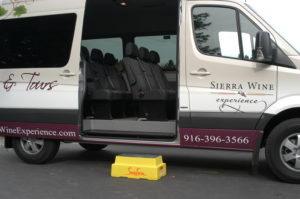 15 Passenger Van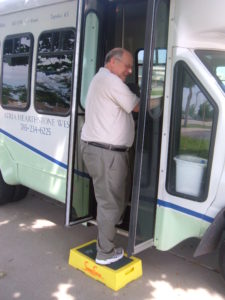 12-35 Passenger Mini Bus
Other Challenges Seniors Have When Traveling by Bus
In the video Craig mentions these 2 types of buses as being the most popular buses to rent. He also comments on what you should check before you ever book a bus rental. There are 2 huge lessons in this video.
1. How to do a safety check on the rental company before you ever show up with Grams.
2. Assess the driver's condition & attitude when you meet and what to do if you don't like your driver
There is more detail for both of these topics in the video. Do yourself a favor and watch it: Challenges Seniors Have When Traveling by Bus
Craig tells the story of a bus driver who thought he was doing the senior passengers a favor by deviating from the itinerary and the tragic outcome that followed.